VSHN Knowledge Base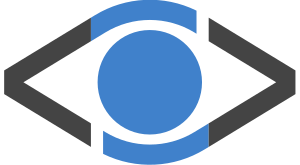 Welcome to VSHN's Knowledge Base.
Here you'll find all the technical documentation. Use the search field at the top of this page, navigate through topics with the tree on the left or see the links below.
The documentation is targeted towards VSHNeers for the day-to-day work. For end-user documentation of VSHN and APPUiO products, see the table below.
Documentation Index
Company Documentation
| Link | Content |
| --- | --- |
| | The VSHN Company Handbook |
| | VSHN Product Documentation and legal docs like GTC, SLA, NDA and others |
End-User Documentation
| Link | Content |
| --- | --- |
| | APPUiO End-User Docs Landing Page |
| | APPUiO Cloud |
| | APPUiO Cloud Portal |
| | APPUiO Managed OpenShift |
| | APPUiO Managed Kubernetes Services |
| | VSHN Application Catalog |
| | VSHN Portal |
| | Project Syn |
| | Project Syn - Commodore Component Hub |
| | K8up (Kubernetes Backup Operator) |
Technical Documentation for VSHNeers
| Link | Content |
| --- | --- |
| | VSHN Corporate Technology |
| | APPUiO Cloud |
| | APPUiO Managed OpenShift |
| | APPUiO Managed Kubernetes Services |
| | VSHN AppCat |
| | VSHN AppOps and AppFlow |
| | VSHN Managed Service (Virtual Machines and Puppet Managed) |